One night I was bored and decided to find a few new shows online to check out i've heard of Z Nation through the grape vine knows as the internet and looked it up 7 episodes have aired at that point. Needless to say I watched them all back to back I was HOOKED stayed up past 4 am just to do it and awaited every week for the new episodes and pre-ordered the DVD on Amazon as soon as it became avaliable. I fell in love with Murphy right off the bat seeing a short summary of the show's premise beforehand I knew "Murphy" was a central character and when his name was known in the show I was so happy knowing he'd be around for awhile he is so handsome , cute , sexy and a combination of anyway to call someone "hot". Not just the looks but his personality is a strong thing for me. Very goofy and cynical starting out as a pussy cat then turning into a fierce lion....okay maybe that is the wrong word for it but it sounds good to me. :) I love his character development and most of other characters are a plus. I've watched the show entirely 4 times already and cannot wait for Season 2 maybe I should watch me some more Murphy like right now! :)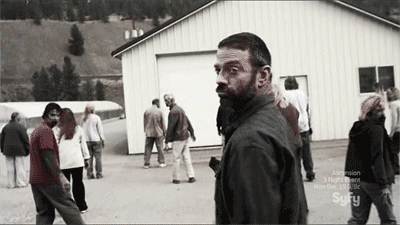 Ad blocker interference detected!
Wikia is a free-to-use site that makes money from advertising. We have a modified experience for viewers using ad blockers

Wikia is not accessible if you've made further modifications. Remove the custom ad blocker rule(s) and the page will load as expected.