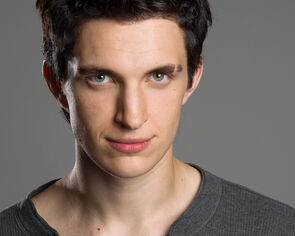 Nat Zang plays 10K on Z Nation since season 1,
Nat as born and raised in Seattle Washington as the middle of three children. He caught the acting bug early and by the age of 12 was cast in his first professional stage production at Seattle's ACT theater. He has participated in theater around the greater Seattle area in both professional and educational productions.
Age: 21 (2017)
Birthday: March 4, 1996
Twitter: @zatnang[1] Instagram: @natjohnzang[2]
Trivia
10K is his first big role
Has to dye his hair for the show
Ad blocker interference detected!
Wikia is a free-to-use site that makes money from advertising. We have a modified experience for viewers using ad blockers

Wikia is not accessible if you've made further modifications. Remove the custom ad blocker rule(s) and the page will load as expected.